The Battle of Longue-Pointe
Septemper 24, 1775 at Montreal, Quebec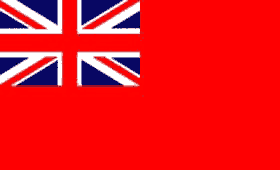 American Forces Commanded by
Col. Ethan Allen
| | |
| --- | --- |
| Strength | Killed, Wounded, Missing / Captured |
| 200 | 200 |
British Forces Commanded by
Gen. Guy Carleton
| | | | |
| --- | --- | --- | --- |
| Strength | Killed | Wounded | Missing / Captured |
| 260 | ? | ? | ? |
Conclusion: British Victory
Canadian theater, 1775-1776
In late June 1775, the Continental Congress, in hopes of adding a 14th colony and eliminating a British base for invasion, instructed Maj. Gen. Philip Schuyler to take possession of Canada if "practicable" and "not disagreeable to the Canadians." Command of the main wing of the expedition, to march via Fort Ticonderoga to Montreal and down the St. Lawrence River, passed to Brig. Gen. Richard Montgomery when Schuyler became ill. A second wing, led by Col. Benedict Arnold, was to move on Quebec through the wilds of Maine.
Montgomery encountered strong resistance from the British at St. Johns, delaying his assault on Montreal. While undertaking a siege of St. Johns, Montgomery sent Col. Ethan Allen and Maj. John Brown ahead with separate detachments to recruit Canadian volunteers. They did manage to recruit some Canadians and, meeting together, conceived a risky plan for a converging attack on Montreal by 2 forces totaling about 300 men.
Allen's nominal objective was to secure the bank of the St. Lawrence River and to prevent British General Carleton from attempting a relief of Fort St. Jean, under siege by Montgomery. Acting on poor intelligence, the Americans decided to attack Montreal itself.
On September 24, during the night, Allen with 110 men crossed the St. Lawrence north of the town but was left to fend for himself when Brown failed to meet him. Gen. Sir Guy Carleton, the British commander, sortied with a force of about 35 regulars, 200 volunteers, and a few Indians, and Allen, unable to recross the river, took up a defensive position a few miles from the town.
Most of the Canadian recruits fled when the first shots were fired, but Allen, constantly flanked by the Indians, led his ever-diminishing army on a fighting withdrawal for over a mile. Finally reduced to 31 effectives and with a British officer "boldly pressing in the rear," Allen reluctantly surrendered.
This abortive attack on Montreal led to the full mobilization of local militia, which soon counted 2,000 men. But Carleton still refused to organize the relief of Fort St. Jean. Disgusted, the militias eventually disbanded to attend their harvests, and Carleton withdrew to Quebec. In November, Montgomery occupied Montreal without firing a shot
Site Map
| Copyright © 2012
USwars.com
,