The Battle of Fort Cumberland
November 7-29, 1776 at Fort Cumberland, Nova Scotia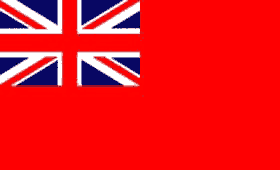 American Forces Commanded by
Johnathan Eddy
| | | | |
| --- | --- | --- | --- |
| Strength | Killed | Wounded | Missing / Captured |
| 500 militia | - | - | ? |
British Forces Commanded by
Col. Joseph Goreham
| | | | |
| --- | --- | --- | --- |
| Strength | Killed | Wounded | Missing / Captured |
| 200 provincials | - | - | ? |
Conclusion: British Victory
Canadian theater, 1775-1776
Nova Scotia was generally poorly defended in the early stages of the conflict with the Thirteen Colonies, and unrest in the eastern regions provoked fears of an American-led uprising. Although reinforcements had begun reaching Halifax in 1776, the eastern reaches were only marginally protected when the Americans struck.
Fort Cumberland was in singularly deplorable condition. Seized from the French in 1755, the fortifications had been abandoned at the end of the Seven Years' War and allowed to fall into ruin. Arriving in August 1776, Colonel Goreham and his garrison of loyalists had done what they could to restore the premises to a defensible condition, even using old French equipment from the previous war. But Goreham had not been adequately provisioned and his men lacked everything from victuals to uniforms.
In what is often called the Eddy Rebellion, a force of five hundred rebels led by the American-born Jonathan Eddy reached the area on November 22. The rebels were a diverse force of Americans, rebel Nova Scotian settlers as well as some Acadian, Mi'kmaq and Maliseet supporters. They enjoyed initial success, seizing a British outpost at Shepody and a supply schooner. Lacking artillery, the rebels attempted to storm the fort on December 13 but were repulsed.
Night attacks on December 22 and December 23 succeeded in capturing and burning several buildings, but Goreham grimly held his ground, and the invaders were again forced out.
On December 28, the HMS Vulture appeared in the Bay of Fundy bearing a contingent of British regulars and marines. Fort Cumberland was at last relieved and the invaders were routed. Homes and farms of rebel supporters were burned in reprisal but British authorities took a lenient approach towards the captured rebels, including one who became a future Attorney General of Nova Scotia, Richard John Uniacke.
The victory at Fort Cumberland strengthened the British presence in Nova Scotia but unrest continued for the remainder of the war. However, no further large scale military threat was mounted. Increased British naval presence following the battle also frustrated American privateering in the region. The Americans had previously conducted raids along the Gulf of St. Lawrence with relative impunity, looting and sacking several towns including present-day Charlottetown, Prince Edward Island.
Site Map
| Copyright © 2012
USwars.com
,