The Battle of Fort Anne
July 8, 1777 at Fort Anne, New York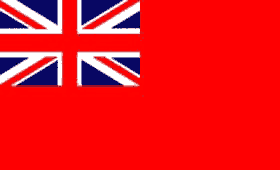 American Forces Commanded by
Col. Henry Van Rensselaer
| | | | |
| --- | --- | --- | --- |
| Strength | Killed | Wounded | Missing / Captured |
| 550 | 7 | ? | 30 |
British Forces Commanded by
Lt Col. John Hill
| | | | |
| --- | --- | --- | --- |
| Strength | Killed | Wounded | Missing / Captured |
| 190 | 13 | 23 | 15 |
Conclusion: British Victory
Saratoga campaign, 1777
On July 6, after the Battle of Skenesboro, a large group of American defenders managed to escape being captured by the British. Maj. Gen. John Burgoyne assigned the task of capturing these Americans to Lt. Col. ?? Hill and 190 soldiers.
On July 7, Hill's force set out pursuing the Americans by travelling along the 12 miles of the rugged wilderness road to Fort Anne. Fort Ann was a fortification that was built in 1757, at the junction of Halfway Creek and Wood Creek, and was constructed on the stockade plan. Before stopping for the night, Hill was able to capture several boatloads of invalids, camp followers, and other baggage that were trying to escape up Wood Creek. Hill made camp about a mile outside of the fort. The camp was in a narrow, heavily wooded area between Wood Creek and a steep, 500-foot ridge.
On July 8, early in the morning, an American man who claimed to be a deserter from Fort Anne, appeared at Hill's camp. He told Hill that the fort had 1,000 Americans inside but that they were demoralized and feared a British attack. Being outnumbered 5-to-1, Hill knew that he could not attack the fort without reinforcements. He decided to stay way he was and request some reinforcements. The "deserter" then went back to the fort and informed Col. Henry van Rensselar, the American commander, that the British detachment only had about 200 men.
At 10:30 A.M., Rensselar readied his force and set out to attack Hill. When the attack began, Hill and his men scrambled up the steep ridge and fought off Rensselar's force for about 2 hours. Hill's men were running out of ammunition and being attacked on all sides, he was about to give an order to retreat. All of the sudden, both sides heard a loud Indian war whoop come from the north. Fearing that this was the British reinforcements and with his men running out of ammunition, Rensselar broke off contact and fled back to the fort. In reality, the reinforcements was only one man, Capt. ?? Money. The group of Indians that was supposed to go with him had refused to follow him into battle. Rensselar's men burned down Fort Anne and withdrew to Fort Edwards.
During the skirmish, the British recorded the capture of an American flag with 13 red and white stripes and a constellation. It is likely that this was the first time the stars and stripes flew in battle.
Site Map
| Copyright © 2012
USwars.com
,