The Battle of Nassau
January 27, 1778 at Nassau, Bahamas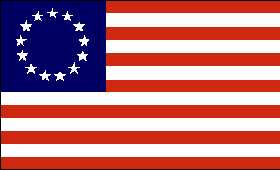 | | | |
| --- | --- | --- |
| Strength | Killed & Wounded | Missing / Captured |
| 2 Frigates, 4 Brigantines, 1 schooner | ? | ? |
| | | | |
| --- | --- | --- | --- |
| Strength | Killed | Wounded | Missing / Captured |
| ? | ? | ? | ? |
Conclusion: American Victory
West Indies campaign
The Battle of Nassau (March 2 – March 3, 1776) was a naval action and amphibious assault by American forces against British-occupied Nassau, Bahamas during the American Revolutionary War. It is considered the first cruise and one of the first engagements of the United States Navy, and the first action of the newly-created Continental Marines, the progenitor of the United States Marine Corps. It is sometimes known as the Raid of Nassau.
Under the command of Fleet Captain or Commodore Esek Hopkins of Rhode Island, a task force of four ships, including Hornet, Alfred, and Wasp, rallied near Great Abaco Island, north of the Island of New Providence, on March 1, 1776. The force captured two sloops owned by Loyalists and pressed their owners to serve as pilots.
On March 2, the force approached Nassau, sending ashore a raiding party of 230 Continental Marines and 50 sailors under the command of Captain Samuel Nicholas, the first commissioned officer in the Continental Marines. The force captured nearby Fort Montague but were repulsed in their assault on Fort Nassau.
On March 3, a landing was again attempted, and this time the Marines captured Nassau without a fight, seizing a sizable store of 103 cannon, mortars and munitions. Much of the precious gunpowder stores that were the target of the raid had been evacuated after the failed raid on March 2.
It marked the first instance in American military history that forces responded to the equivalent modern command of "Land the landing force."
On March 17, the fleet sailed for Block Island Channel off Newport, Rhode Island, with Montfort Browne, Lieutenant Governor of the Bahamas, as a prisoner. Browne was later exchanged for American general William Alexander. This was the first time the American flag appeared over a foriegn stronghold.