The Attack on German Flatts
September 13, 1778 at German Flats, New York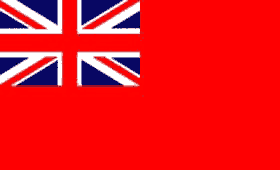 American Forces Commanded by
?
| | | | |
| --- | --- | --- | --- |
| Strength | Killed | Wounded | Missing / Captured |
| ? | 3 | ? | ? |
British Forces Commanded by
Chief Joseph Brant and Capt. William Caldwell
| | | | |
| --- | --- | --- | --- |
| Strength | Killed | Wounded | Missing / Captured |
| 500+ | ? | ? | ? |
Conclusion: British Victory
Northern theater after 1777
On September 17, 1778 during the American Revolution, German Flatts was attacked by Loyalists and Iroquois.
A force of several hundred men from Butler's Rangers under the command of William Caldwell (ranger) and Brant's Volunteers under the command of Joseph Brant in mid-September planned to attack the most westerly inhabited settlement on the Mohawk River, German Flatts. It was defended by the 4th Regiment of the Tryon County militia under the command of Colonel Peter Bellinger. There were two main forts Fort Dayton on the north shore and Fort Herkimer on the south shore of the Mohawk.
Colonel Peter Bellinger sent out scouts in the direction of Unadilla. The Loyalists overwhelmed the scouting party of nine killing two and scattering the rest. One of the survivors was Adam Helmer who ran non-stop nine miles to German Flatts to warn the settlers. Colonel Bellinger sounded the call to arms of his regiment, sent a request to Colonel Jacob Klock for the assistance of his regiment, and told the inhabitants to come into the fort for safety.
Brant and his men arrived at German Flatts that night, but delayed their attack onto shortly before dawn on September 17, 1778. He divided his force in half with each half proceeding on opposite sides of the Mohawk. They plundered what they could and burned everything in their path they could not carry. The raiders tried attacking Fort Dayton and Fort Herkimer, but were driven off.
With all the townspeople gone, they proceeded to burn 63 of the houses, 57 grain and fodder barns, 1 saw mill, and several outhouses. They also took with them 235 horses, 229 horned cattle, 269 sheep, and killed and destroyed the hogs. They drove off a large number of horses, cattle, and sheep, killing those they could not take with them. The only buildings left standing were the forts, a barn, the church, and the home of the minister and two know Tories. The raiders left at around noon. Klock's regiment did not arrive until after the raiders had left. The militia took off after the raiders, but without success.
Because of Helmer's warning only three Americans were killed. Captain Caldwell wrote "would have in all probability killed most of the inhabitants of German Flatts had they not been apprised of our coming by one of the scouts getting in and warning of our approach, and perhaps got to their forts".
Site Map
| Copyright © 2012
USwars.com
,