The Skirmish at Cox's Mill
June 8, 1781 in North Carolina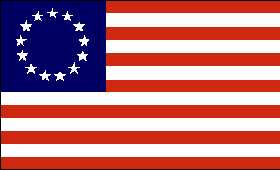 American Forces Commanded by
Col. John Collier
| | | | |
| --- | --- | --- | --- |
| Strength | Killed | Wounded | Missing / Captured |
| 160 | ? | ? | ? |
British Forces Commanded by
?
| | | | |
| --- | --- | --- | --- |
| Strength | Killed | Wounded | Missing / Captured |
| 49 | 2 | 6 | 6 |
Conclusion: American Victory
?
Captain David Fanning had set up his base of operations out of Cox's Mill. The mill had been founded in 1760 and the surrounding community was named for it. It was near the mouth of Mill Creek, on the west side of Deep River in Randolph County.
On June 8th Fanning learned that Colonel John Collier was gathering his Randolph County Militia ten miles away, to attack the Mill. Collier had 160 men at his camp. Fanning immediately set out that night with forty-nine men to attack the camp of Colonel Collier. He took a guide with him who knew the area. Unfortunately the guide was captured as the Loyalists approached the camp, which warned the Patriot militia. Collier's sentries fired upon the Loyalists when they were within thirty steps of them.
Collier's men took shelter in the houses and outbuildings of a farm they had camped near. For the next four hours there was a gunfight in the dark, until the Loyalists withdrew into the early morning light. Fanning's guide was put to death by Colonel Collier in the morning. Fanning had lost two men killed, six wounded, and six captured. The Loyalists retreated to Deep River and left their wounded with Loyalist friends along the way. Fanning decided that his area of operations was too dangerous to continue any military actions. He broke apart his militia, and told them to await his order to rise again when the conditions were more favorable. Fanning headed for the wilderness of the Uwharrie Mountains.
Site Map
| Copyright © 2012
USwars.com
,