The Battle of Johnstown (Second)
October 25, 1781 at Johnstown, New York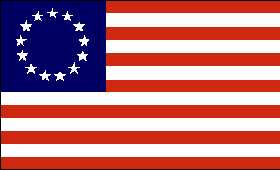 AMERICAN FORCES
Commanded by: Col. Marinus Willett
Strength: 400
Casualties: 3 Killed, 40 Wounded
BRITISH FORCES
Commanded by: Maj. John Ross
Strength: 700
Casualties: 7 Killed, 40 Wounded & 30 Missing / Captured
CONCLUSION
Conclusion: American Victory
On October 24, Maj. John Ross had led his force of British, Germans, Tories, and Indians up the Mohawk Valley to within 12 miles of Schenectady. There, he quickly brushed aside some American militia. At 2:00 P.M., he entered Johnstown. Col. Marinus Willett had his 400-man American force march all through the night to catch up with Ross.
On October 25, Willett made contact with the British at Johnstown around dark. Willett sent Col. Aaron Rowley to envelop the British with a force of New York troops and militia while his main body made an attack on the British front. Willett thought that he had the upper hand until the British captured his one cannon and stripped its ammunition cart before the Americans could retake it. The miltia on the American right flank panicked and withdrew.
Ross claimed that he had Willett almost surrounded and that only the darkness saved the American force from being annihilated. Ross then retraeted 6 miles and Willett did not pursue the British for 3 days.
Ross and Willett would meet again 5 days later at the Battle of Jerseyfield/West Canada Creek.
Site Map
| Copyright © 2012
USwars.com
,