The Battle of Combahee Ferry
August 27, 1782 at Combahee Ferry, South Carolina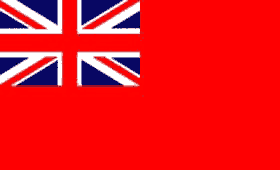 Commanded by: Maj. Gen. Mordecai Gist
Strength: ?
Casualties: 2 killed, 14 wounded, 4 missing / captured
Commanded by: ?
Strength: 500
Casualties: ?
Conclusion: British Victory
Maj. Gen. Mordecai Gist and his light brigade was located at Stono Ferry. They were organized to oppose any British attempts to forage for their besieged garrison at Charleston.
On August 27, British troop movements were detected by American intelligence in the area. Gist was ordered to move to the south side of the Combahee Ferry to find the British and attack them. Combahee Ferry was located about 40 miles southwest of Charleston. At the British camp, they had 18 boats of different sizes, 300 British regulars, and 200 Tories. Once Gist found the British camp, he placed one of his howitzers, commanded by Capt. ?? Smith, at Chehaw Point to cut off the British expedition. Chehaw Point was 12 miles below the Combahee Ferry.
Gist learned that the British were moving down the river under the cover of darkness. Col. John Laurens was ordered to march quickly to Chehaw Point with his infantry element of the light brigade. Laurens brigade was comprised of Maj. Gen. Henry Lee's infantry, 2 companies of Delaware Continentals, 100 other Continentals, and the dismounted dragoons of the 3rd Virginia Regiment. The British landed 300 men on the north bank above Chehaw Point and formed an ambush site in the nearby tall grass.
When the American force entered the ambush site, the British opened fire on them. Laurens was killed instantly and a number of his men were wounded. The American advance guard fell back on the rest of Gist's advancing column, the British pursued them. Gist wasn't able to drive the British away from their line. Because his cavalry couldn't operate in the rough, wooded terrain and the infantry didn't have enough strength for a successful attack without their cavalry support, the Americans formed up in the woodline.
The British withdrew their forces and went back to foraging for their Charleston garrison. Smith and his guncrew were captured during this time.